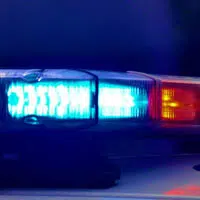 The 28-year-old driver in a rollover crash on I-41 earlier this week died from his injuries.
The State Patrol says Jeremiah Pavlowich of Appleton was driving drunk. Troopers say he lost control of the SUV near the Ballard Road exit on Appleton's northeast side Tuesday morning.
Four other people were riding with him, and their injuries were not life-threatening. Troopers say they were all thrown from the SUV, and they weren't wearing seatbelts.