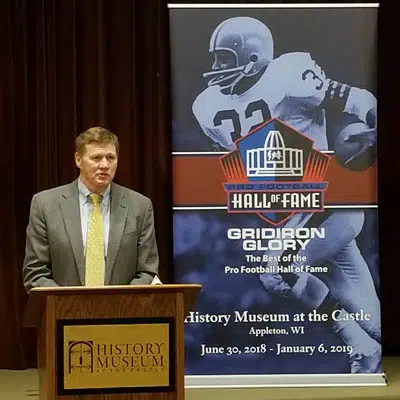 The major pro football exhibit is opening tomorrow at the History Museum at the Castle in downtown Appleton.
"Gridiron Glory" from the Pro Football Hall of Fame is making its only stop in Wisconsin.
Museum Chief Curator Dustin Mack says they hope to draw people from across the state. He says it features a lot of memorabilia.
The exhibit includes a tribute to the Green Bay Packers. It's projected to bring $1.7 million dollars to the local economy. It will be at the museum until January 6th of next year.