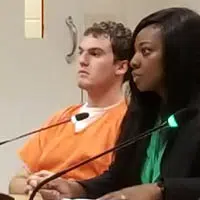 A 19-year-old Grand Chute man is going to prison for 26 years for the shooting death of an Appleton man.
Prosecutors say Trevor Teela shot Benjamin Graves during a drug deal gone bad in September of last year. They say he was trying to sell marijuana to Graves and another man at a duplex in the 600 block of S. Olson Avenue in Grand Chute.
Teela entered no contest pleas in April to charges of second-degree reckless homicide and selling marijuana. He'll also spend 22 years on probation after he's released.
Eighteen-year-old Elian Coronado was sentenced to 3-1/2 years in prison for his role in the murder. Prosecutors say he was working with Teela.