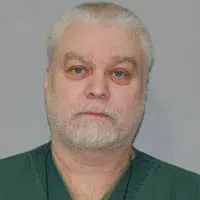 A Sheboygan County judge is denying Steven Avery's request for a substitute judge.
Judge Angela Sutkiewicz is calling the request "premature." She says an appeals court is still overseeing Avery's case.
Sutkiewicz says she has limited jurisdiction to consider new evidence and she hasn't been ordered to hold an evidentiary hearing.
Avery is serving a life prison sentence for the 2005 murder of freelance photographer Teresa Halbach.
Just last week the U.S. Supreme Court decided NOT to hear the case of Avery's nephew Brendan Dassey.