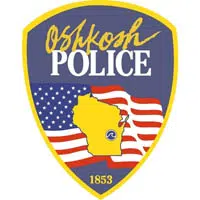 Oshkosh police say an early morning stabbing happened outside of a bar on the city's east side.
Sgt. Andrew Lecker says a 35-year-old Oshkosh man is in custody on three possible charges of attempted murder.
The bar is in the 700 block of Otter Avenue.
Lecker says the suspect stabbed two of the bar's customers. He says a 35-year-old Oshkosh woman is in a hospital because of her injuries. A 26-year-old Oshkosh man was treated at a hospital and released.
Lecker says several bystanders were able to hold the man until police got there. He says the suspect tried to stab one of those bystanders, but the person wasn't hurt.