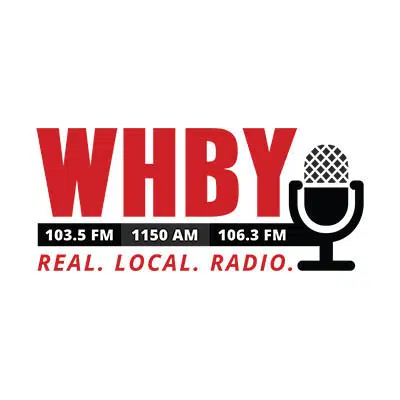 Wednesday, July 4
ALLOUEZ
Heritage Hill State Historical Park "America's Picnic" 10 a.m. – 4:30 p.m. Petting zoo, pie eating contest, colonial storytime, watermelon seed spitting contest, Declaration of Independence signing. Ribbon-cutting on new Children's Interactive Learning Center and playground at 11 a.m. Children's patriotic bike ride at 12 p.m. (BayCare Clinic Bikes provides free helmets). Musical entertainment from Green Bay Pickers starting at 1 p.m. "Retro" admission pricing of $2.
BONDUEL
107th annual 4th of July Celebration. Parade starts at 11 a.m. at the high school, from West Green Bay St. east to Washington St., to Village Park. Live music 1 p.m. to 10 p.m. Bonduel Bike Giveaway drawing at 3 p.m. (must be present to win). Fireworks at approx. 9:45 p.m.
FOND DU LAC
Americana Concert and Fireworks at Lakeside Park. Fond du Lac Symphonic Band performs at 7:30 p.m. Festival Foods Fireworks start at 9:30 p.m. Freewill offering accepted to support the band.
GREEN BAY
Fire Over the Fox 1 p.m. to 10:30 p.m. Free event. Ringing of the Liberty Bell at Brown County Courthouse at 1 p.m. Activities along Fox River at Leicht Park and Ray Nitschke (Main St.) Bridge. Live music and entertainment. Food for purchase. Free flags and glow sticks from Acts 1:8 Ministry and Pilgrim Lutheran Church. Fireworks over the Fox River downtown at dusk.
Independence Day at the Gardens. Free admission to Green Bay Botanical Gardens for military personnel and veterans. Open 9 a.m. to 6 p.m.
Neville Public Museum is open 9 a.m. to 8 p.m. Free admission for Brown County residents from 5 p.m. to 8 p.m. Current exhibits include 200 stories and 200 years of "Our Brown County," and "73rd Art Annual."
HILBERT
4th of July Picnic at Hilbert Civic Park 10 a.m. – 11:30 p.m. Hilbert Fireman's Parade at 11 a.m. Food available for purchase at park. Bounce houses (wristbands for all-day bouncing available at park). Live music from 1 p.m. to 9:30 p.m. Bands include Branded, 2/5th Party Band, and FBI & The Untouchable Horns (tentative appearance by "Echoes of Camp Randall" at 5 p.m.). Fireworks at dusk.
NEENAH-MENASHA
CommunityFest all day in Riverside (Neenah) and Jefferson (Menasha) parks. Events start at 8 a.m. with YMCA Liberty Run and pancake breakfast, both at Riverside Park pavilion. Inflatables, obstacle course, motorcycle show, petting zoo, pet show, live music, comedy, magic, juggler, volleyball and foosball. Free bus service between parks 12 p.m. – 6:30 p.m. Webfooters Water Ski Team Show at Riverside Park harbor 5:30 p.m.-6:30 p.m. Venetian Boat Parade at Riverside Park harbor 8:30 p.m.-9:15 p.m. Festival Foods Fireworks at 9:30 p.m.
Fireworks spectators can lay down tarps to claim their spot starting July 3 at 5 p.m. but not on the boardwalk, sidewalks, picnic tables or benches. Complete schedule of events.
NEW LONDON
4th of July Fireworks. Hatten Park Stadium opens at 6:30 p.m. Kids games and music start at 7 p.m. Fireworks display at 9:30 p.m. Concession stand proceeds benefit stadium renovation. No carry-ins. No animals.
OMRO
Annual 4th of July Festivities. Legion pancake breakfast at Tanner's, 7 a.m. to 11 a a.m. Arts and crafts fair at Scott Park 9 a.m. – 5 p.m. Omro Historical Society pie and ice cream at Masonic Lodge at 10 a.m. Parade on Main Street at 12 p.m. Entertainment, kids activities and concessions at Scott Park from noon to 9:45 p.m. Live music in Scott Park pavilion from 1:30 to 8:30 p.m. Quacker 500 Duck Race at 8 p.m. (tickets sold throughout the day at Scott Park entrance). Omro-Rushford Fire Department Fireworks at dusk (approx. 9:30 p.m.)
OSHKOSH
Sawdust Days free family festival in Menominee Park. Veterans Fourth of July Parade at 9 a.m. Amusement rides. Live music. Flea market. Historic Village includes canoe rides, French Indian games, story telling, face painting, native dancing. The Kidz Zone features games, clowns, magic, balloon creations. Festival Foods Fireworks from Miller's Bay at 9:45 p.m.
RIPON
4th of July Fireworks at Murray Park at dusk.
WAUPACA
Parade begins at 10 a.m. with Spirit 1 Air Ambulance flyover, then follows N. Main Street from N. Division St. to Lake St. Bring non-perishable food items to be collected along the parade route by Cub Scouts and Trinity Lutheran Church members for the Waupaca Food Pantry (nothing in glass containers, please).
Following the parade, Knights of Columbus chicken BBQ with chicken, hamburgers, hot dogs in Upper South Park. Junior water ski show on Rainbow Lake at 5:45 p.m. followed by Chain Skiers performing at 6:30 p.m. Fireworks over Shadow Lake starting at 9:30 p.m. Parking for fireworks available at Waupaca Recycling Center. Popcorn Wagon will sell popcorn, nacoes and cotton candy before and during fireworks.
WINNECONNE
Fireworks starting at 9:45 p.m. from north of the bridge.
Saturday, July 7
BRILLION
Fireworks display at dusk at Deer Run Golf Course, 912 Fairway Dr.
Check WBAY's guide for more events around northeast Wisconsin