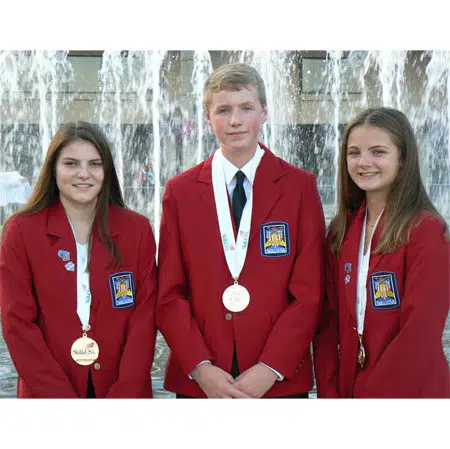 Three students at Merrill Middle School in Oshkosh are national champions.
Elizabeth Toonen, Michael Stack, and Lauren Griswold won the title in the Team Engineering Challenge at the SkillsUSA competition in Louisville, Kent.
Advisor Kay Weber says they had to work together to create a system that would catch a steel ball, and guide it to a certain point in exactly 30 seconds. She says they had a limited time, and a limited amount of fake money to get the necessary materials.
The students topped nine other teams to take home gold medals.