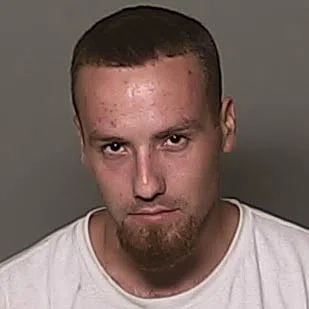 Police say a 25-year-old Appleton man is behind bars, after he led officers on short chases last night on the city's north side.
Sgt. Dave Lund says it started in the 300 block of W. Pershing Street. He says James Skogman pulled into a driveway around 10:30 p.m. and asked someone in her late-teens to early-20s to come over to his car.
Lund says Skogman took off and drove on the sidewalk, before going through two yards and a fence to get to Northland Avenue. He says officers cut off the chase, but shortly after that, Skogman started tailgating an officer near Meade Street and Glendale Avenue.
He says other officers tried to box Skogman in, using their squad cars, to get him to stop. Skogman sped up, Lund says, and turned quickly in front of one of the squads, damaging the front end.
Lund says Skogman crashed by Glendale and Viola Street. He says officers caught him, after he ran off.