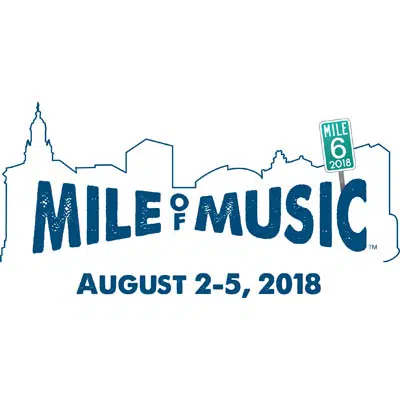 The preliminary schedule for next month's Mile of Music is out.
Around 200 artists are expected to play about 900 sets in downtown Appleton from August 2-5.
Festival co-founder Dave Willems says they're excited to give the community its first peak at the schedule. He says they always try to remind people there are going to be changes, given the number of performances involved.
Williams says this year, they tried to gradually bring down the number of artists a little bit, to focus more on quality than quantity.
The schedule also includes about 40 hands-on events organized by the Music Education Team.