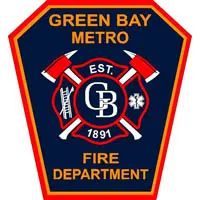 A car and garage are a total loss after an early morning fire in Green Bay yesterday.
The Green Bay Metro Fire Department was called to the 500 block of Goodell Street around 4:15. Crews say a detached garage was completely engulfed and had spread to the home.
Firefighters say the flames were also close to the exit of a neighbor's second-floor apartment. They say this forced the neighbors to escape onto the roof of their porch. They say everyone made it out safely.
Crews estimate the fire caused about $100,000 worth of damage.