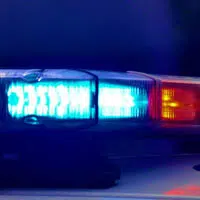 People in the Town of Neenah say someone fired gunshots in their direction twice since last month.
Both incidents happened on Sundial Lane north of Winneconne Avenue.
Roger Cardinal says he heard the first shot on June 19th. He says the bullet ricocheted on a tree above his head.
The second incident was Sunday. A woman says she was in her backyard when she heard a shot and a bullet went by her head.
The Winnebago County Sheriff's department says the bullets are from a .22 caliber rifle and they came from behind the homes. They say there's a wooded area and then another street in that direction. They say they don't believe people are being targeted.
Deputies say firing a weapon in a populated area is against the law.