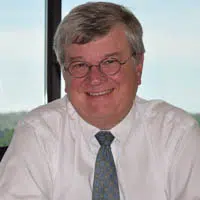 Appleton's leader is the latest local official to call for the expansion of a stretch of I-41 in the Fox Cities.
Mayor Tim Hanna talked about the possible project on Fresh Take with Josh Dukelow on WHBY this morning. It could add a third lane in each direction, from Highway 15 in Grand Chute at least through Kaukauna.
Hanna hopes it doesn't take as long as the I-41 interchange project with Highway 10-441 to become reality. He says something needs to be done about the bottleneck there, and local governments will have to work together.
Before work could start on the I-41 expansion, a special panel has to sign off on the project, and lawmakers would need to include money in the next state budget.