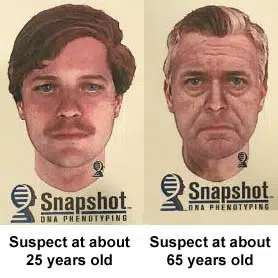 Investigators in the cold-case murder of a Green Bay couple have new sketches of the suspect.
Twenty-five-year-old David Schuldes and 24-year-old Ellen Matheys were shot to death 42 years ago today, while they were on a camping trip at McClintock Park in northwest Marinette County.
The Sheriff's department worked with a Snapshot DNA Phenotyping. Using DNA, the company put together sketches of the suspect at 25 and 65 years old.