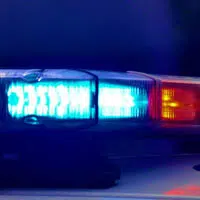 A motorcycle crash in Shawano claimed the life of a 31-year-old man.
Justin Kleczka of Shawano died at the scene last night. Police say he was trying to pass a pickup truck on Airport Drive, when he hit the back of the truck around 8:30 p.m.
They say Kleczka was wearing a helmet. The driver of the truck wasn't hurt.