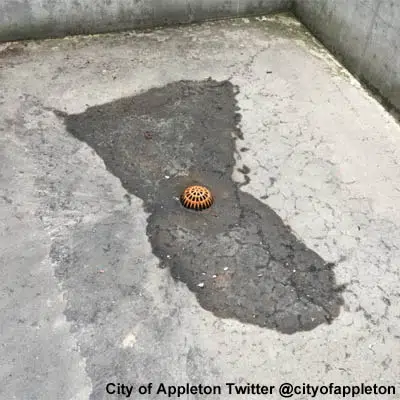 What was left of a snow pile in a downtown Appleton parking ramp melted over the weekend.
Some had been following the progress of the big pile on social media for the past several weeks.
City spokesman Chad Doran says the pile was in an area of the Yellow Ramp, along N. Morrison Street, that's designed as a storage place for snow when crews plow it from the top of the ramp. It's in a shaded area, so it took longer to melt. Doran says the big blizzard in April was a factor too.
Doran says it's somewhat of a sad day for people who were really interested in following the pile.