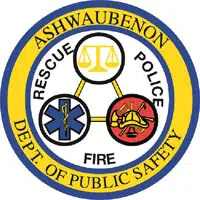 A three-year-old boy got to meet the first responders who saved his life earlier this month.
Calyx Harnowski of Ashwaubenon was at a family friend's pool party when was found lifeless in the water. Members of Ashwaubenon Public Safety got his heart started again.
Officer Wade Wudtke says it's a great feeling. He says it makes him believe there was a reason they were put in that position to save his life.
Calyx is healthy again after spending about a week in a hospital.