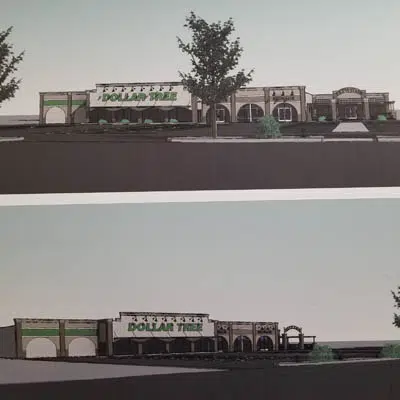 There are plans in Little Chute for a former grocery store building in the downtown.
Dollar Tree will be moving into most of the former Save-A-Lot Foods on Main Street.
Village Administrator James Fenlon says it's 20,000 square feet. He says it'll be a long-term commitment from Dollar Tree. He says there's also a 7,000 square foot space next door that could be leased.
That additional space will be in the Save-A-Lot building. Fenlon says the village will help spruce up the building through a grant. Village leaders also talked about plans for a four-story 40-unit apartment building for seniors in the downtown. That was first talked about in October of last year. It would be across the street from the library and civic center on Grand Avenue.
The village board is scheduled to vote on the senior living project tonight.