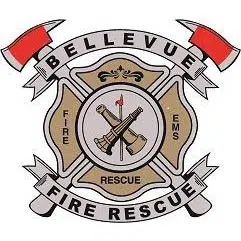 Fire crews from Bellevue and several neighboring departments, including Green Bay, De Pere and Ledgeview, were called to battle a mobile home fire Monday night.
The blaze broke out in the Bellevue Trailer Park off of Bellevue Street around 10 p.m.
Fire officials say the homeowners were awakened by working smoke detectors and were able to escape along with one of their dogs. Another dog was unable to make it out of the house and died in that fire.
The house and garage are considered a total loss. Estimated damage to that home is approximately $90,000. The Bellevue Fire and Rescue Department is still investigating the cause of that fire.