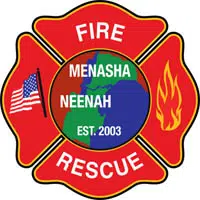 Firefighters from Neenah-Menasha pulled 12 ducklings from a storm sewer on Doty Island in Neenah last night.
Fire Chief Kevin Kloehn says some people at the YMCA of the Fox Cities saw the ducks fall in along Commercial Street.
He says they got a ladder and used a broom to get the ducklings to go into a five-gallon bucket. He says they're all safe, and they were reunited with their mom.
Kloehn says they rescue ducks three to four times a year in the early spring and mid-summer, when new ducklings hatch.
Firefighters had to close one lane of Commercial Street during the rescue effort.