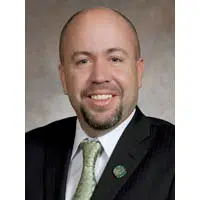 There's a push from some state lawmakers from northeast Wisconsin to get a federal grant for an interchange along Highway 29, west of Howard.
Assembly Majority Leader Jim Steineke says they want to build it at Highway VV to replace two at-grade intersections at VV and Highway U.
The Vandenbroek Republican says it's a growing area, and Hobart and Howard leaders have been calling for it for some time. He says they're working with the office of Republican Congressman Mike Gallagher of Green Bay and others in the state's Congressional delegation.
There are what are called "J-turn" intersections at both places right now. Drivers can only turn right, and they have to go to the next intersection to make a U-turn to head in another direction.