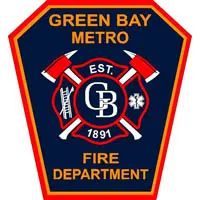 Green Bay firefighters are calling an apartment fire on the city's west side yesterday afternoon one of the worst they've seen in years.
It took firefighters from Green Bay and neighboring communities hours to put out the fire at Hamilton Gates apartments in the 100 block of South Fisk Street near Shawano Avenue.
Fire and water damage to the 24-unit building is estimated at $500,000 and officials say at least eight apartments are a total loss and others have plenty of damage.
No one was hurt but the heat impacted some firefighters who were treated for symptoms of heat stroke.
The cause is still under investigation.