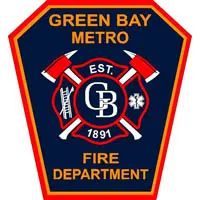 Green Bay firefighters had to battle a fire at an apartment building on the west side for the second day in a row.
They went to the 1700 block of 9th Street around 11:15 a.m.
Everyone was able to get out of the eight-unit building safely. Two cats were found dead, and several more are missing.
Battalion Chief Steve Sellin says there's extensive damage on the first floor. The estimate is $125,000.
A fire yesterday at the Hamilton Gates Apartments, in the 100 block of S. Fisk Street, caused about $500,000 in damage.