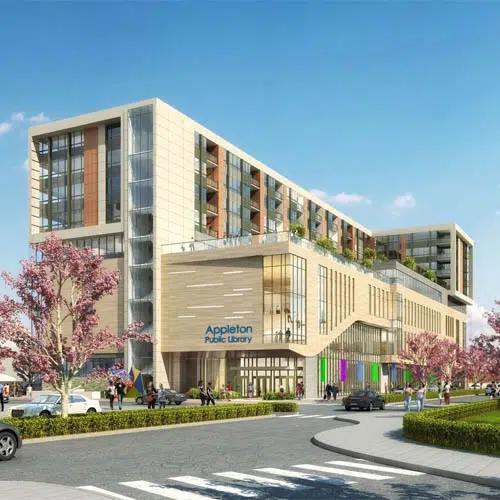 There are some new possibilities for the proposed new library in downtown Appleton.
Library Director Colleen Rortvedt says their architects put together several ideas, after meeting with the community. She says that includes a flexible space that could be used for a variety of activities.
Rortvedt says they're also considering having family study rooms. She says sometimes single mothers come to the library and they need to do work. She says the children would be able to stay in that room, instead of potentially being disruptive to others.
There are some work groups talking about the different ideas, and Rortvedt says the architects are planning another community meeting in several weeks.
The proposed library would be part of a mixed-use development on the site of the Soldiers Square parking ramp.