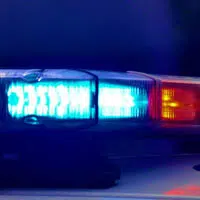 Two passengers in a vehicle that missed a stop sign are dead, while the driver was flown to a hospital with severe injuries.
Sheboygan County officials say the vehicle was hit by a truck at the intersection of Hwy. SS and Hwy. I in the town of Sherman.
Officials say the driver of the truck that hit the vehicle has minor injuries.
The crash is still under investigation.