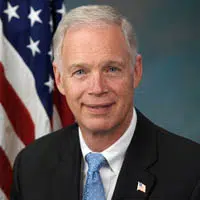 Wisconsin's Republican U.S. Senator says Russian President Vladimir Putin is "completely wrong" when he says Russia didn't interfere in the 2016 presidential election.
Sen. Ron Johnson of Oshkosh says U.S. intelligence agencies have "documented evidence" and he called the interference "serious" and "unacceptable."
He says they need "to approach Russia from a position of real strength and resolve" and that the U.S. has a "bad relationship" with Russia because of Putin's behavior.