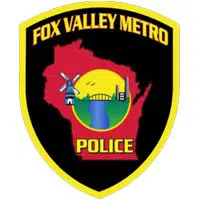 Police say two people were found dead in a home in Kimberly last Friday afternoon.
Fox Valley Metro police don't believe the community is any danger because of it. They say the man and a woman were inside the house in the 300 block of N. John Street.
They're not releasing their names or any details about what happened.
Capt. Jeremy Slotke says it's an ongoing investigation, and they continue to look into every angle of the case.
Slotke says there was a law enforcement presence around the home over the weekend. He says that doesn't mean there is an active or ongoing threat to the safety of the community.