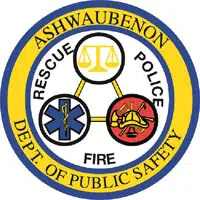 A girl who donated her birthday money to Ashwaubnon Public Safety for the K-9 program is now the recipient of a good deed.
Police found out that Mariah Weiss' softball equipment was stolen.
Capt. Jody Crocker says Lt. Don Riha and his wife Tammy bought her new equipment, and Officer Scott Fassbender went shopping with them. He says they wanted to let Weiss know that her loss was also a loss to police.
Weiss is nine, and she raised $600 through friends at her birthday party, and then donated it to the department's K-9 unit last week.