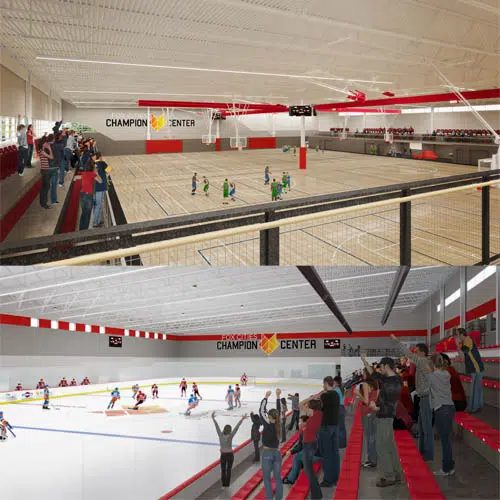 Plans for a sports facility in Grand Chute cleared their final hurdle Wednesday night.
Appleton's city council approved an agreement for the Fox Cities Champion Center on a unanimous vote. Appleton was the last of 10 communities that had to agree to the more than $30 million project. It will be built near the corner of Greenville Drive and McCarthy Road.
Appleton Ald. Ed Baranowski says city leaders needed time to go over the proposal. He says it was also important to do their "due diligence" on the Fox Cities Performing Arts Center and the Fox Cities Exhibition Center.
Baranowski says it's an exciting project that will benefit all of the Fox Cities. He says it will bring people into the area, and make it more of a destination.
The communities will use three percent of their hotel room tax revenue to pay for the Champion Center.
Construction is expected to start next week. The facility could open in the fall of next year.