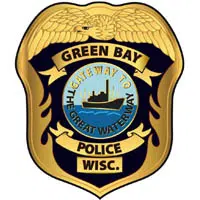 Green Bay Police say a suspect led them on a chase going the wrong way on the Mason Street bridge early this morning.
The chase ended on Marquette Avenue just off west Mason Street, when officers bumped the SUV with a squad car forcing the driver to crash and stop.
Both the police squad car and the SUV were damaged  but no one was hurt.
Police suspect the driver was drunk and he's being tested for drugs and alcohol.