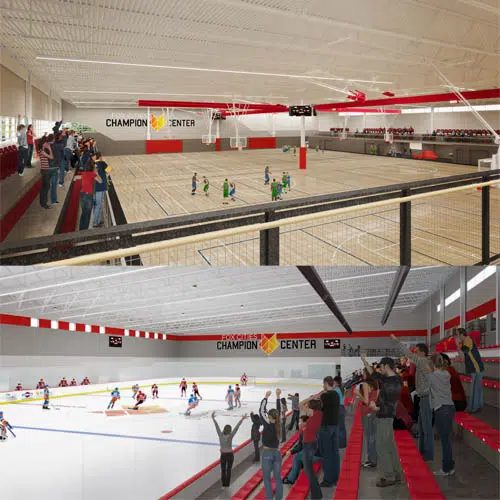 Now that all 10 communities are on board with a proposed sports facility in Grand Chute, a local group will focus on construction and getting teams to play there.
The Fox Cities Champion Center will be near the corner of Greenville Drive and McCarthy Road.
Pam Seidl of the Fox Cities Convention and Visitors Bureau says they hope to start on the more than $30 million facility within the next week. She says it's a very raw site, without any roads into the site, so they need to do some initial work there. She says they hope to start within in the next week, and the goal is to have the facility ready by October of 2019.
The CVB will contract with a company to run the facility. It's expected to draw teams from around the Midwest for tournaments and events.
Appleton became the final community to agree to the plans last night. Three percent of hotel room tax revenue will go toward paying for the facility.