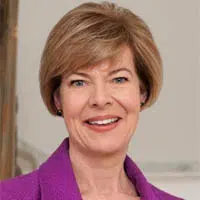 Democratic state Senator Tammy Baldwin sent a letter to the U.S. Department of Agriculture Tuesday asking for assistance for state farmers effected by tariffs.
The Trump Administration plans to give about $12 million to farmers around the country hurt by the trade war. Baldwin says the president's complaints over unfair trade didn't need to be escalated.
Baldwin's letter calls for long-term fixes. She says tariffs cause major harm to an already challenged agricultural economy.