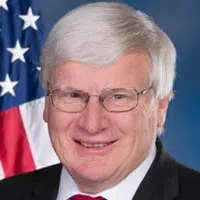 A state senator says he's talked to the director of the National Economic Council and he's optimistic that progress is being made on tariffs.
Republican Senator Glenn Grothman says he met with Larry Kudlow last week. He says Kudlow thought we were near agreements with Europe and Mexico. He says the sooner those agreements come, the better. Grothman says the tariffs aren't good for American manufacturers.
Grothman says the tariffs put state businesses in a difficult position cost-wise.
The Trump Administration is offering financial aid to farmers around the country effected by the new regulations. Grothman says more people would rather have a free market than subsidies.
Grothman was a guest on Fresh Take with Josh Dukelow on WHBY last Friday.