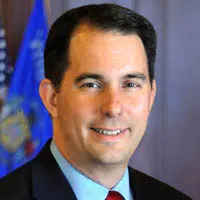 The new owners of the former Appleton Coated paper mill in Combined Locks are getting some tax credits to keep the existing workers, and expand slightly.
Midwest Paper Group now runs the facility, and about 310 people work there.
Governor Walker was at the mill this afternoon. He says it will help the company with a multi-million dollar upgrade of the mill.
The mill can receive up to $1.8 million by having at least 321 workers, through 2022. The former owners went into receivership last year.
About 600 workers lost their jobs when the mill closed.