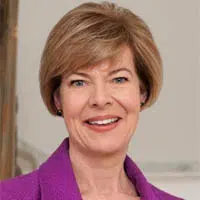 Wisconsin's Democratic U.S. Senator says she worked to restore a proposed cut to vehicles that are made by Oshkosh Defense.
Senator Tammy Baldwin of Madison says it was shortsighted to try to reduce the JLTV program by $250 million. She says adding it back in is crucial. She says troops need to train with the most modern equipment, and that's the JLTV.
Baldwin says earlier this year the Army was ordered to come up with possible cuts and reluctantly put together a list. She says the final version of the defense spending proposal also includes three Littoral Combat Ships. She says that will help Marinette Marine.