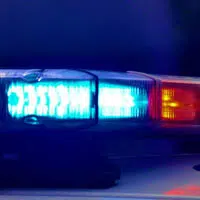 The man killed in a crash in Oconto County over the weekend was from New Jersey.
The Sheriff's department says 54-year-old Joseph Gallagher of Fair Haven died at the scene. They say he was on Klatt Road near Highway V, in the Town of Underhill, early Sunday morning.
They say Gallagher went off the road and hit a tree stump. Deputies say speed appears to be a factor.