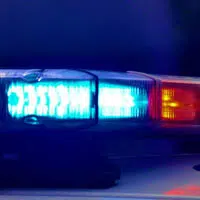 An expert says there are about three distracted driving crashes in the state every hour.
David Pabst is the director of transportation safety for the state DOT. He says the state is doing a good job on cutting down on alcohol-related crashes. But he says it's being replaced by distracted driving. He says between 2013 and 2017, distracted driving caused four times as many crashes as drunk driving.
Pabst says the issue is especially bad during the summer months. He says students and young drivers are involved in about 18 percent of all distracted driving crashes.
The DOT launched a distracted driving campaign yesterday in Oneida.