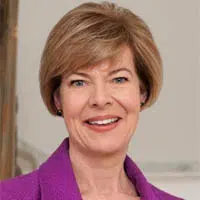 There's a federal proposal to help veterans become commercial pilots, and the idea came from northeast Wisconsin.
U.S. Senator Tammy Baldwin says Fox Valley Technical College has a training program, and Air Wisconsin will need pilots in the coming years. She says many airlines are seeing pilots reach retirement age.
Baldwin says the FAA would provide grants to veterans. She says people without any flight experience in the military would be able to get them. She says it would be another career option when they leave the service.