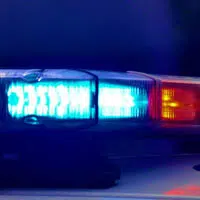 An 88-year-old Green Bay man is dead after pulling out in front of another car on Hwy 29 in Shawano County yesterday afternoon.
State Patrol says the accident happened on Hwy U around 4:30 p.m.
A passenger in his car was taken to a Green Bay hospital.
The driver of the other car, a 21-year-old Shawano woman, was taken by ambulance to a hospital.
She's expected to recover.