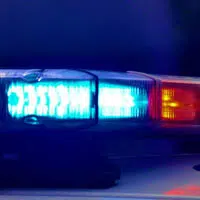 Winnebago County prosecutors say a police shooting on the Trestle Trial was justified.
District Attorney Christian Gossett reviewed the investigation into the death of 25-year-old Joshua Gomoll. A Fox Crossing police officer shot and killed Gomoll on May 23rd.
Prosecutors say Gomoll had a knife, and he moved toward an officer. They say the officer ordered Gomoll to get on the ground, and said he would shoot Gomoll.
Officers were called to Fritse Park to reports of a man with a knife, acting erratically and threatening people.
The state's Division of Criminal Investigation handled the case.