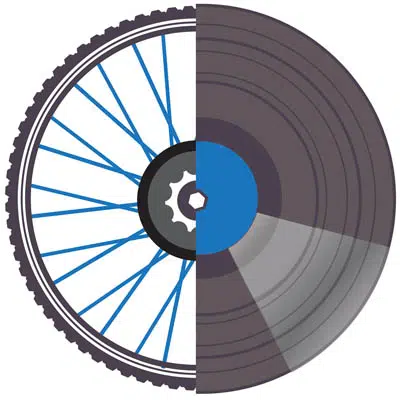 People will be able to take a bike ride in the Fox Cities tomorrow, and stop and listen to music.
Fox Communities Credit Union is holding the third annual "Bike to the Beat" in the morning.
Spokeswoman Cathy Gustavson says the distances range from six miles to 50, and there are six spots along with way with musicians. The event starts at Woodward Communications and the WHBY studios in the 2800 block of College Avenue.
Gustavson says Mile of Music co-founder Cory Chisel will unveil a special song he wrote about Appleton, during his performance outside of Woodward Communications. His set starts at 1:30 p.m. Gustavson says they'll have sheets with the lyrics, so people can sing along.
Gustavson says some of the lyrics will be placed on four signs that will go up in different parts of the city.
People can register in person at Woodward Communications until 6 p.m. today, and then from 6 a.m. tomorrow to 9 a.m.
The start times vary, depending on the distance. The 50 mile is at 7 a.m., the 32 mile is at 7:30 a.m., the 16 mile is at 8 a.m. and the six mile is at 9 a.m.