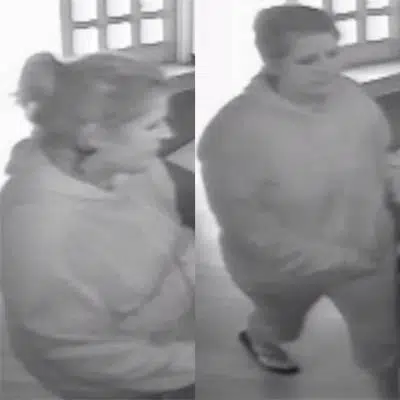 Waupaca County Sheriff's deputies want to talk with a potential witness in an investigation.
They released pictures of a woman from the surveillance video from an Appleton business. They say the woman was in the business on July 28th. They say it appears she has tattoos below her right ear, and on her right leg.
There are more pictures on the Waupaca County Sheriff's department Facebook page.
Link to the Waupaca County Sheriff's department Facebook page