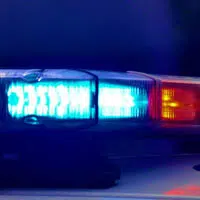 Waupaca County's top cop says a recent crash is a reminder for drivers to move over for emergency vehicles.
Sheriff Brad Hardel says a semi truck slammed into the back of a fire truck on Highway 10 last Sunday night. The fire truck had its lights and sirens on.
Hardel says he's had some close calls himself. He says he's had to dive out of the way a couple times, and it's a very scary situation.
Hardel says drivers need to move over to the next lane for emergency vehicles so crews have plenty of room to work. He says they should slow down if they can't move over.