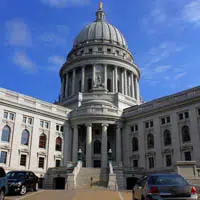 A top Republican in the Senate says there aren't enough votes yet to pass a tax break bill designed to keep a pair of Kimberly-Clark plants open in the Fox Cities.
The company said last month it was open to saving the facilities, if lawmakers approved the incentives.
Sen. Alberta Darling says if they would vote right now, she doesn't think there would be the votes, but she's not saying there won't be. She says talks are ongoing.
Kimberly-Clark announced plans earlier this year to shut down the Cold Spring plant in Fox Crossing, and the Neenah Nonwovens facility.