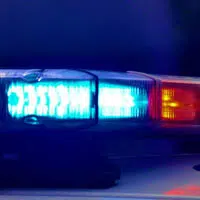 Winnebago County investigators say the deaths of two people at a house in the Town of Clayton in May were a murder-suicide.
The Sheriff's department says 38-year-old Jeremy Wallenfang shot and killed 27-year-old Ashley Mielke, set the home on fire, and then turned the gun on himself. Deputies and firefighters were called to a house fire in the 3300 block of Breezewood Lane around 6:45 a.m. on May 1.
Investigators say the two were involved in a romantic relationship that was contentious at times. They say in the months leading up to the fire, Wallenfang threatened to kill Mielke and burn the house to the ground.