On Tuesday's show, Hayley welcomed a variety of guests!
We first spoke with Rob Behnke, who is the department chair of Fox Valley Technical College's truck driving program. He highlighted the training students go through to help fight the issue of human trafficking.
We also spoke with Sam Eustice, an instructor in the truck driving program. He shared more on the upcoming truck driving job fair. (17:11)
We also had the opportunity to hear from two USA Luge athletes, Chris Mazdzer, who took home a silver medal in the 2018 Winter Olympics, and  Jayson Terdimann, who was part of the USA Luge doubles team.  They are in town for the U.S. Venture Golf Outing. (11:07 and 28:06)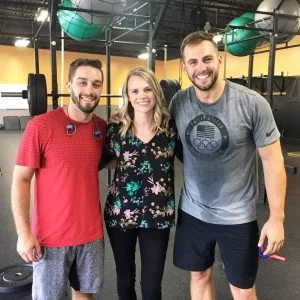 Finally, we spoke with Lindsay Fenlon, with Big Brothers Big Sisters of Northeastern Wisconsin. Their Golf For Kids' Sake event is coming up on August 17! You can find more info here.