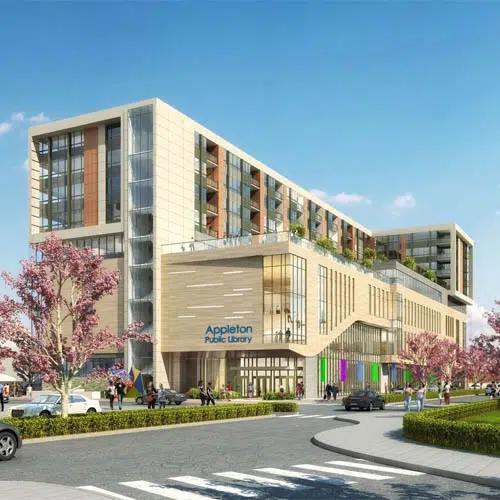 The city of Appleton could hire a developer to oversee the design and architectural work for the proposed downtown library.
Commercial Horizons would include the library in a larger, mixed-use project on the site of the former Soldiers Square parking ramp. The city would pay the developer and two other firms $375,000.
Mayor Tim Hanna says they would be moving the process forward. He says they want to get specific answers to specific questions, so they can make a final decision on the library.
Hanna says despite some perceptions, the library isn't a done deal.
The city council could vote on the contract next week.