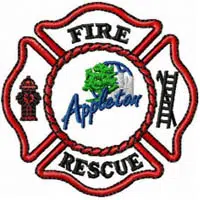 A pontoon boat got stuck on a rock on the Fox River in Appleton yesterday afternoon, and five people had to be rescued.
Firefighters went to an area around the Memorial Drive Bridge around 4 p.m. They used two boats to bring everyone to shore at Lutz Park.
No one was hurt. The boat patrol for the Outagamie County Sheriff's department helped free the pontoon, and get it out of the water.