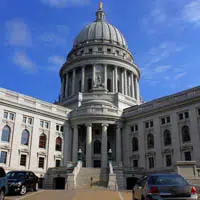 Leaders in the state Senate from both parties are talking about a tax incentive package that could keep a pair of Kimberly-Clark plants open in the Fox Cities.
Democratic Leader Jennifer Shilling says she spoke briefly by phone with Republican Majority Leader Scott Fitzgerald. She says Fitzgerald didn't ask her if any Democrats would vote for the bill.
There aren't enough Republican votes to pass it right now.
Kimberly-Clark announced plans earlier this year to close the Cold Spring plant in Fox Crossing and the Neenah Nonwovens facility.