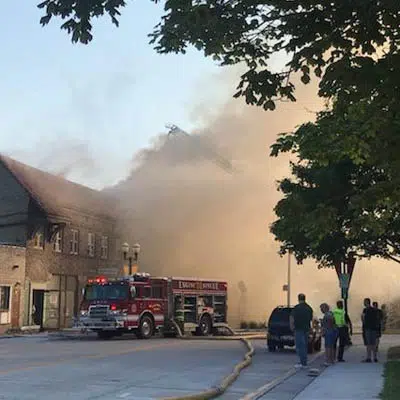 A building in downtown Menasha was heavily damaged in a fire Friday night.
Crews were called to 1 Main Street, at the corner of Main and Tayco streets, around 5:30 p.m.
There's extensive damage to the roof of the building that dates back to the 1920s. It was formerly the Brin Theater.
Officials think the fire may have started in the attic. They say the roof has five levels and that made it difficult to put out the flames.
Ten to 14 people were living in the eight apartments upstairs. Everyone got out safely.
The Red Cross were helping those affected, along with firefighters at the scene.
Several of the eight storefronts in the building were occupied.
Firefighters from several departments, including Neenah-Menasha, Appleton, Fox Crossing, Oshkosh, Vinland and the Town of Oshkosh were on the scene.