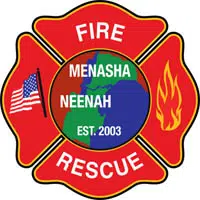 With several departments helping battle last Friday's fire in downtown Menasha 911 dispatchers had a complex job.
Winnebago County dispatcher Noah Henke helped manage the situation at the historic Brin Building for more than eight hours. He says they had to call different agencies and counties to get them to Menasha. He says they also had to respond to several other incidents during the fire. Henke says it was a team effort by the dispatch center.
Nearly a dozen departments responded to the fire. No one was hurt. Seven apartments and several storefronts were damaged. The cause is still under investigation.